Natalie speaks on variety of topics…
eloquent,
Engaging,

inspiring…
When Natalie speaks, she shares her wisdom, understanding and support.
She is really invested in your development and helps you take practical steps to make choices about how you live day to day with a clear understanding of the consequences.
This is in contrast to living in an unreflective way with unexamined habits, values and purpose that may no longer be serving you.
Her knowledge, creativity and enthusiasm enable you to boost your motivation and distil your thoughts.
Alternative perspectives, opportunities and ways forward take shape during the sessions and for a long time after it.
Speaker | orator | motivator
Natalie gives lectures and workshops around the country and internationally to help coaches and PhD students manage the emotional and practical journey of their work.
She teaches the existential psychology behind the Eight tensions for Smart Self-Care.
She helps delegates take stock of their work and general life, so that they can make active, practical decisions in the direction in which they want to move towards. She guides delegates in optimising their emotional state and helps them get into peak mental performance, so that the greatest asset of their work – themselves – can be reinvigorated and their energy sustained.
Natalie was an excellent presenter and made us feel comfortable so interaction was easy. This course should be mandatory for all PhD students!!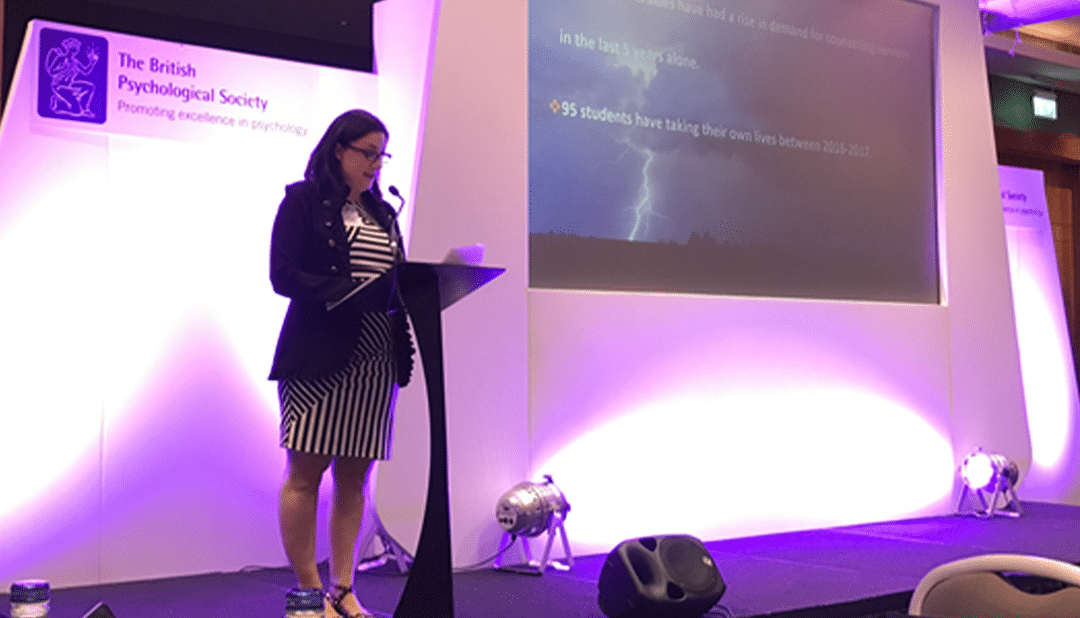 Below are sample topics; please feel free to contact me if you'd like to schedule a talk or discuss a customised presentation.
The Psychology of Writing:
The Eight Tensions Writing Framework for Doctoral students
In this talk, Dr Lancer discusses the Psychology of Writing from an existential perspective, a fruitful way of looking at writing and our relationship to it. She will explain how this approach contrasts with behavioural and cognitive approaches. The Eight Tensions Writing Framework creates awareness of our choices between the tensions inherent in writing. Your students will be encouraged to gain more control over their writing and be empowered to own their creative process.
The accompanying workshop, which usually runs the following day, helps your students situate the Eight Tensions into their context using creative and motivational exercises. The exercises allow your students to tap into creative pathways and allow new perspectives on their work to surface. As one previous delegate said, "They move you out of 'head down' mode into 'head up' mode".
After completing this workshop, your students will be better able to:
Appreciate the importance and ubiquity of misunderstanding and wrestling with seminal texts as a route to creativity and expansion in research and thinking.

 

Understand how to become an independent researcher, capable of negotiating with their supervisors.

 

Gain a new perspective of imposter syndrome.

 

Realise the futility of comparing with others.

 

Plan how to tackle each of the Eight Tensions inherent in doctoral study on a personal level, helping them bring their whole self to their work, so they can tackle their doctorate with confidence.

 
Spark!
A motivational and creative booster
The Spark! programme comprises a motivational, pre-workshop video, a three hour live workshop filled with creativity exercises, grounded in your thesis, and a one-to-one inspiring coaching session with Chartered Psychologist, Dr Natalie Lancer.
In academia, our playful creativity can become stifled. People often lose the joy in their academic work: their work becomes task oriented rather than creative. The workshop exercises in Spark! will reconnect you to your research and writing with levity and joy, helping you remember what you bring to your own work. The exercises are deeply reflective and reflexive, which will result in your writing becoming more vibrant. These exercises will allow you to tap into creative pathways and allow new perspectives on your work to surface, giving you a way forward to think about your work in alternative directions. As one previous delegate said, "They move you out of 'head down' mode into 'head up' mode".
In the half hour one-to-one coaching session, you can discuss anything with Dr Natalie Lancer, to help you move forward in your work. This ranges from asking for feedback on up to two pages of work, discussing anxieties and how to be more confident in your work, developing your authorial voice, how to overcome procrastination and increase productivity to managing up your supervisor and your work-life balance. All sessions are confidential.
The resulting super-charged experience will jumpstart your thesis progress.
The Coaching Psychology Pod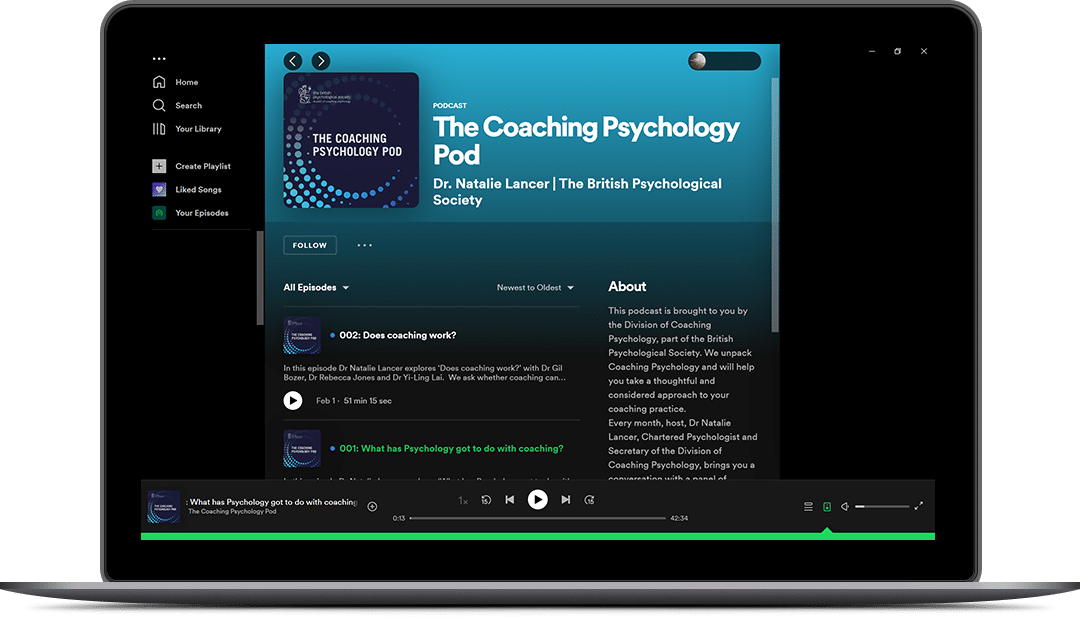 This podcast is brought to you by the Division of Coaching Psychology, part of the British Psychological Society. We unpack Coaching Psychology and will help you take a thoughtful and considered approach to your coaching practice.
Every month, host, Dr Natalie Lancer, Chartered Psychologist and Secretary of the Division of Coaching Psychology, brings you a conversation with a panel of selected experts where we talk about specialised coaching topics that will directly impact your work as a coach.
As you are listening, to find out more, head to the Division of Coaching Psychology's webpage on the British Psychological Society's website.
We would love to hear your thoughts and reflections on the podcast. Please email us at natalie@natalielancer.com
Please feel free to contact me if you'd like to know more.